Kelley, Francis "Truitt"
Francis "Truitt" Kelley Family
Submitted by Claudia Wallace
Francis L. Kelley b. 1851 d. 10/13/1909
AKA: Truitt Kelley

Mary Jane (Huffman) Kelley b. January 1849 d. June 4, 1926
Parents of:

William b. between 1871 and 1874
John b. July 1875
Robert b. 1877
Martha E. b. 1878
Mary (Lizzie) b. February 1, 1880
Lucy Ethel b. January 1889

Robert Kelley b. 1877 d. 1940
Veteran of Spanish American War
Married to Anna 11/16/1902

Parents of:
Raymond Kelley
Velma Kelley( Dimmett)
Taylor Kelley (m) 4/2/1902

Martha E. Kelley b. 9/1878 d.1946
Married to William Frederick Lutz 5/25/1898
b. January 24, 1875 d. February 13, 1908
Son of Philip and Barbara (Goetlich)
Parents of:
Emma Lutz
Bessie Mae Lutz b. 12/16/1907 d. 7/3/1908
Leroy Lutz b. 12/12/1903 d. 1/2/1904
Lillie Mae Lutz 5/17/1901 d. 8/17/1901
Mary Lutz b. 1904/05
Irene Lutz (Ray) b. 1906/1907

Married to George Rudolph 1909/1910

Parents of:
Carl L. Rudolph b.10/1910 Still Living
Helen M. Rudolph(Skelton) b.1913 d. 12/14/1989
Huntingburg Indiana
Clifford Rudolph or George Rudolph (may or not be the same person)
Married ? Roedel


John Kelley b. 1874 d. 1951
Married to Aline Kelley b. 1898 d. 1946
Lizzie Kelley (Born as Mary) b. 2/1/1880 d. 10/4/1939
Married to Porter Young 5/26/1897
b. 1874/1875
son of William G. and Abigail (Weir)
Parents of:
Claude K. Young b. 3/11/1898 d. 7/25/1988
Clyde William Young b. 3/11/1898 d. 4/25/1904

Married to Porter Young (2nd time)

Parents of:
Clophia Estelle Young b. 9/21/1900 d. 6/15/1961
Carl Floyd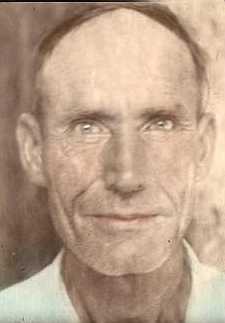 Married to Carl Floyd 10/30/1904
b. 1875/1876 d. 1964
Parents of:
Mildred M. Floyd b. 1908 d. 1969
Charles H. Floyd b. 3/10/1913 d. 1959

Claude K. Young
Married Helen Wilson 8/18/1917

Parents of:
Lillian Young b. 1/23/1918 d. 3/20/1918

Clophia Young
Married Jacob Smith 4/14/1917
b. 1895 d. 2/24/1924

Claude, Clyde & Clophia Young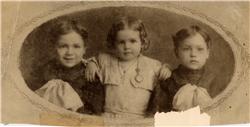 This picture is of Claude, Clyde and Clophia Young. It is dated 1905. Claude is the one who is smiling. Once again, all their info is included in the file. Claude and Clyde are twins.

Parents of:
Edward B. b. 1918 d. 3/6/1960
Caroline Elizabeth b. 7/7/1919 d. 7/5/1983
Carl William b. 1920 d. 4/25/1984
June Estelle b. 1922 d. 12/18/1980
Spencer Kids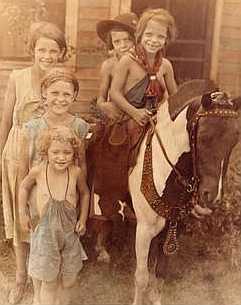 Married Orbra Lee Spencer 12/10/1924
b. 5/24/1904 d. 11/12/1970

Parents of:
female
Helen Loraine b. 11/27/1927 d. 11/28/2000
Mary Lou b. 3/1929 d. 8/23/1995
Claudine Mae b. 10/24/1931 d. 2/13/2001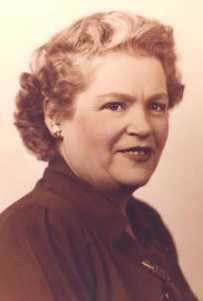 I also included the picture of Clophia Spencer. I don't have a date on this picture although I am assuming that it was taken in the late 1940's or early 1950's. "

Questions or Comments?
If you have questions or problems with this site, email the County Coordinator. Please to not ask for specfic research on your family. I am unable to do your personal research. I do not live in Indiana and do not have access to additional records.
Contact Us
If you have questions, contributions, or problems with this site, email:
Coordinator - Marsha Bryant
Lena Harper - State Coordinator - gostraka@yahoo.com
Jim Cox - Asst. State Coordinator - nyclvr2012@gmail.com
Karen Zach - Asst. State Coordinator - karen.zach@sbcglobal.net