Barnett, David Andrew
Submitted by Vincent B. Gwaltney.
.David Andrew Barnett, the one who gave the land for Barnett's Cemetery, was my great, great grandfather. My grandmother was his granddaughter; her dad, Larkin Barnett, I can remember; he lived to be 91 years old and died in 1948. He was David's youngest son, born in 1857; his mother was Celia (Lula) Greer, Richard Greer's daughter. I have David and Celia's wedding picture. Also, taken about the same time, in the same album, there is a picture of Richard Greer and his wife with one of their sons and his crutch. Also with these pictures I have a picture of David's mom and dad, Alice (Ally) Wyatt and James Barnett born in 1786 from Warren County KY. There are other Barnett family pictures, definately Warrick County pioneers.
David Andrew Barnett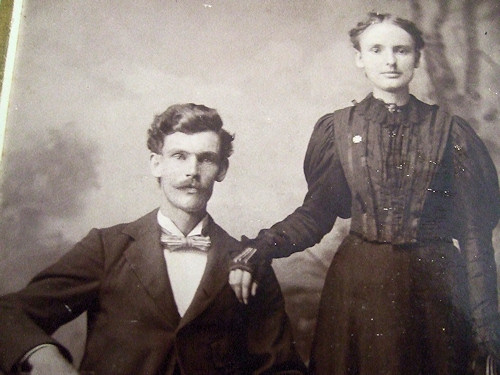 David and Celia Barnett Wedding Oct 8, 1835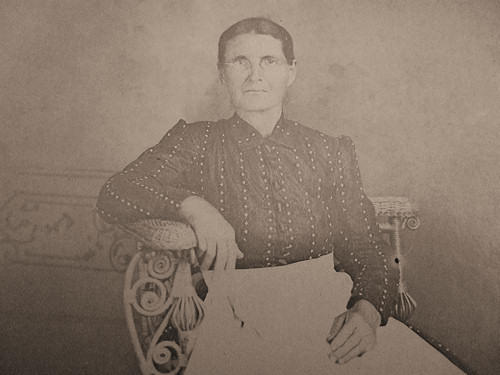 Celia (Lula) Greer Barnett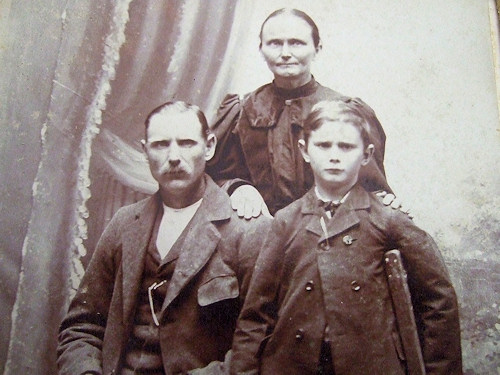 Richard & Mary Smith Greer and son
Greer township is named after him
Questions or Comments?
If you have questions or problems with this site, email the County Coordinator. Please to not ask for specfic research on your family. I am unable to do your personal research. I do not live in Indiana and do not have access to additional records.
Contact Us
If you have questions, contributions, or problems with this site, email:
Coordinator - Marsha Bryant
Lena Harper - State Coordinator - gostraka@yahoo.com
Jim Cox - Asst. State Coordinator - nyclvr2012@gmail.com
Karen Zach - Asst. State Coordinator - karen.zach@sbcglobal.net