Skelton, Jacob
Submitted by Larry Skelton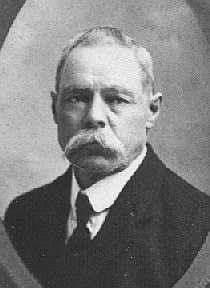 His 1st wife was Sarah Elizabeth St. Clair Hunt b.1846 d. 3 November 1873. They were married 13 Jan 1867. Two children: John R. b-1869
d-Aug 1909; Elizabeth E. b.1873, married Wayne Oskins 9 Apr 1897. Second wife was Margaret Mariah Hart, daughter of Lewis Amos & Sarah (Hodges) Hart.
Their children
1 William Everett (25 Mar 1878 - 15 Aug 1930) Marr. Cora Ann Carson of Marrs Twp, Posey Co.;
2. Viola A. (1880-1956) married Jesse
Cantrell; 3. Bertha (b ? d-ca 1937) marr - 1st Emil Meisler 2nd Charlie Simpson,
3rd __? Leslie.
4. Martha Luvena "Veeny" (14 Jun 1887 - ?) Marr
Sherman Oskins
5. Elmer (1889 - ?) marr. 1st Matilda ___? 2nd Evelyn Conway.
Questions or Comments?
If you have questions or problems with this site, email the County Coordinator. Please to not ask for specfic research on your family. I am unable to do your personal research. I do not live in Indiana and do not have access to additional records.
Contact Us
If you have questions, contributions, or problems with this site, email:
Coordinator - Marsha Bryant
Lena Harper - State Coordinator - gostraka@yahoo.com
Jim Cox - Asst. State Coordinator - nyclvr2012@gmail.com
Karen Zach - Asst. State Coordinator - karen.zach@sbcglobal.net