Kuebler's Garden, Newburgh
Submitted by Tamara Kincaide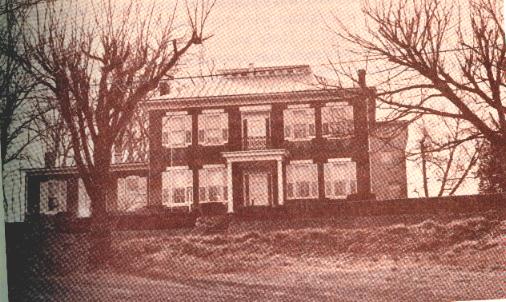 Kuebler Bandstand
JEFFERSON St, Newburgh IN
JOHN M. KUEBLER born in Alsace Lorraine was the son of MICHAEL, a wine grower. Coming to the United States when 19 years old he worked in the Boston Tannery for a few years. In 1860 he purchased the property to develop.
Being a tanner by trade he added a tannery on the property near the main house and employed about 40 men. In 1875 he developed the big house and gardens. Later the gardens included 15 acres to grow grapes for wine making. He built a watch tower for the purpose of protecting his grapes from thieves.
He also included a smokehouse to use as a butcher shop for the hogs he raised. A greenhouse located on the property provided flowers year round. A grandstand built for band concerts as well as an amphitheater, race track and baseball diamond. Thousands of families came on Sundays to enjoy the music and dine on good food and wine.
The KUEBLER'S were known for their Dutch meals and fried chicken. KUEBLER'S BAND was the first in Newburgh who performed at the gardens and the dance hall in the winter months. Baseball teams came from far away as Cincinnati to play. When prohibition was enacted in 1919 it was the death blow to the gardens. MR. KUEBLER died shortly thereafter. His children found the gardens to be a burden and sold the entire property.
Questions or Comments?
If you have questions or problems with this site, email the County Coordinator. Please to not ask for specfic research on your family. I am unable to do your personal research. I do not live in Indiana and do not have access to additional records.
Contact Us
If you have questions, contributions, or problems with this site, email:
Coordinator - Marsha Bryant
Lena Harper - State Coordinator - gostraka@yahoo.com
Jim Cox - Asst. State Coordinator - nyclvr2012@gmail.com
Karen Zach - Asst. State Coordinator - karen.zach@sbcglobal.net