St. Rupert's Catholic Church
Information submitted by Tamara Kincaide
Image submitted by Virginia Aldridge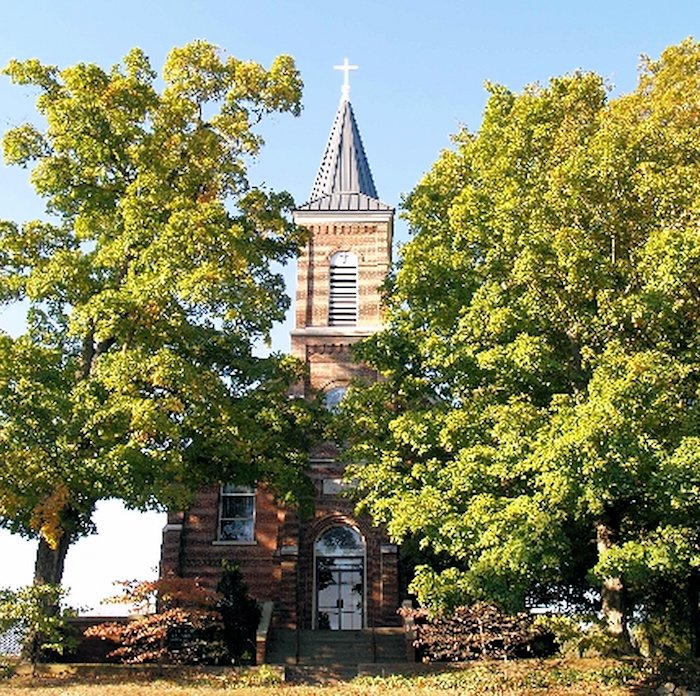 The Rev. HENRY HUG, O.S.B. visited the 13 catholic families living in Yankeetown in 1864, saying Mass in private houses, as opportunity offered. St Ruperts, 40x26 feet, a frame building was erected in 1865. It was blessed by the REV. CHRYSOSTOME FOFFA O.S.B. on Jan 2 1866. In 1880 the congregation having grown to large for the building.
The church was considerably enlarged by REV. J. W. BOOK, who has charge of the mission. It numbers now 33 families and has no debts. The priests who had charge of Rockport or who had visited it also attended Yankeetown.
History of Catholic Churches in Indiana 1888

Questions or Comments?
If you have questions or problems with this site, email the County Coordinator. Please to not ask for specfic research on your family. I am unable to do your personal research. I do not live in Indiana and do not have access to additional records.
Contact Us
If you have questions, contributions, or problems with this site, email:
Coordinator - Marsha Bryant
Lena Harper - State Coordinator - gostraka@yahoo.com
Jim Cox - Asst. State Coordinator - nyclvr2012@gmail.com
Karen Zach - Asst. State Coordinator - karen.zach@sbcglobal.net